WHOLESALE AND RETAIL PASTA
We make fresh egg pasta daily from Culinary Oil organic flours, organic semolina, and Pristine Farm eggs. 
RETAIL: We sell a wide variety of pastas everyday at the shop. Below we list an example of the pastas we make. If you want a specific pasta, please call 24 hours in advance.
WHOLESALE: Find us at Oryana Natural Foods, Burritt's Market, Edson Farm's and 9 Bean Rows.
If you are interested in wholesaling our pasta, please email us at info@radunotc.com, call 231-421-1218, or come by the shop and ask for Janene.
Eggless pasta and rice pasta upon request
Call for prices and further information
Cooking Time: 2 minutes on all pasta, 1 minute for Tagliatelle
Long Pasta
Tagliatelle — extra thin flat pasta
Fettuccine — flat pasta, long strands, 1/4 inch wide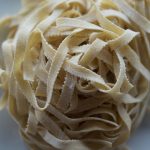 Pappardelle — flat pasta, long strands, 3/4 inch wide
Spaghetti — long, thin, cylindrical pasta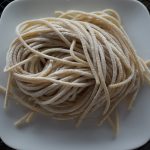 Spaghettoni — long, thicker than spaghetti, cylindrical pasta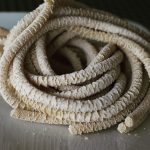 Bucatini — long, 1/4 inch or so diameter, pasta tubes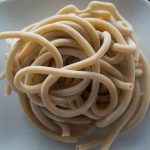 Short Extruded Pasta
Rigatoni — short, large round tubes with texture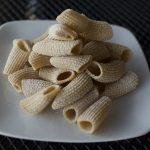 Fusilli — corkscrew pasta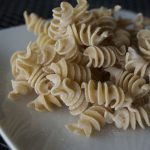 Creste di gallo — macaroni shape with cockscomb ridge, textured tube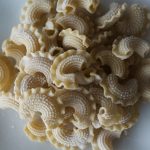 Gemelli — S-shaped strand, twisted into a spiral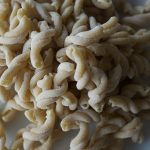 Gnocchetti di Sardi — little open shells with texture
Ravioli
Meat, vegetable or cheese options available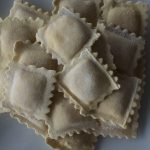 Potato Gnocchi
Potato and flour dumplings