WHOLESALE AND RETAIL PASTA
We make fresh egg pasta daily from Ferris organic flours, organic semolina, and Nature's Acres eggs. 
RETAIL: We sell a wide variety of pastas everyday at the shop. Below we list an example of the pastas we make. If you want a specific pasta, please call 24 hours in advance.
WHOLESALE: Find us at Oryana Natural Foods, Burritt's Market, and this summer at the Sara Hardy Downtown Farmers Market
If you are interested in wholesaling our pasta, please email us at info@radunotc.com, call 231-421-1218, or come by the shop and ask for Janene.
Eggless pasta and rice pasta upon request
Call for prices and further information
Cooking Time: 2 minutes on all pasta, 1 minute for Tagliatelle
Long Pasta
Tagliatelle — extra thin flat pasta
Fettuccine — flat pasta, long strands, 1/4 inch wide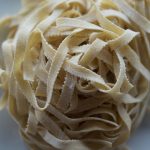 Pappardelle — flat pasta, long strands, 3/4 inch wide
Spaghetti — long, thin, cylindrical pasta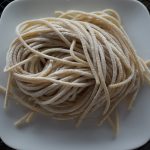 Spaghettoni — long, thicker than spaghetti, cylindrical pasta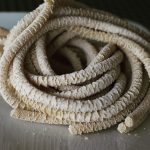 Bucatini — long, 1/4 inch or so diameter, pasta tubes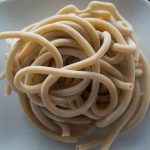 Short Extruded Pasta
Rigatoni — short, large round tubes with texture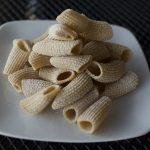 Fusilli — corkscrew pasta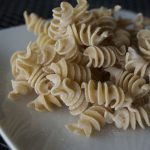 Creste di gallo — macaroni shape with cockscomb ridge, textured tube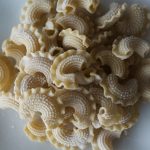 Gemelli — S-shaped strand, twisted into a spiral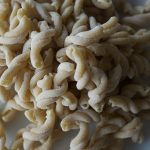 Gnocchetti di Sardi — little open shells with texture
Ravioli
Meat, vegetable or cheese options available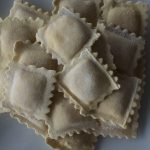 Potato Gnocchi
Potato and flour dumplings